Images are critical elements of a website. Even before someone begins engaging with your website content, images on your website create an impression on them. High-quality images can help capture the attention of your target audience, communicate your brand message, and enhance the overall user experience of your website. Images also play a critical role in your website's SEO performance, so let's talk about Stock Photos.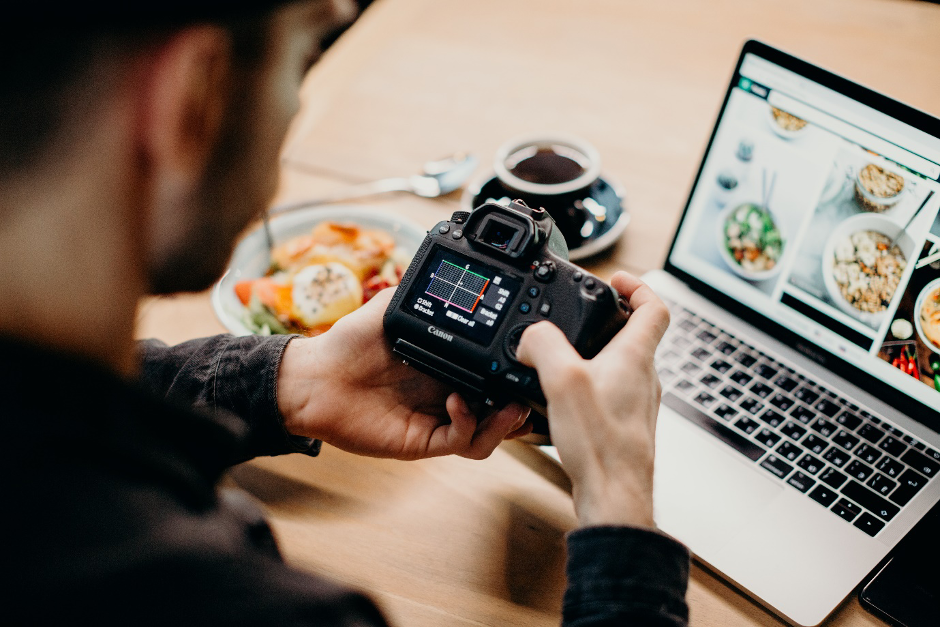 Many businesses depend on stock photography services to source the images they need for their website. Several free and paid stock photography websites are out there offering excellent photos both in terms of content as well as quality. The choices are plenty. However, choosing the wrong photos can harm your website's performance and negatively impact your brand.
Here, we talk about some simple do's and don'ts that you should keep in mind while choosing a stock photo for your business website.
Do: Consider the context
Before selecting a stock photo consider the context where it will be used. We often tend to choose the first photo that comes up in the search result on a stock photo website. It is not the best practice. Ensure that the image you choose is relevant to your message and does not appear out of place or awkward. It must also match the tone of your brand and the message you want to send out.
Don't: Use cliché and unimaginative images
Some stock photos become cliché over time due to overuse. Avoid choosing those photos that may be seen as unoriginal or uninspiring. Also, do not choose unimaginative photos that propagate a cliché idea. Instead, look for unique and creative images that will make your website stand out.
Do: Be specific with your search
You may not find the right stock photo if you don't use the correct keywords while searching for it on a website. Remember, you are interacting with a machine, not an actual human being. Use descriptive keywords that accurately reflect what you are looking for. Try different combinations of keywords to find the right photo.
Don't: Assume all stock photos are free
Some stock photos are free to use, while others need you to pay for. Also, some free images may need attribution. Familiarize yourself with different license models and look for the copyright details. Make sure you do not violate rules and land yourself in legal trouble.
Do: Edit the photos as required
After you purchase a stock photo, feel free to edit the photo and optimize them for the website. Use filters, change colors, crop the photo, or use text overlay to personalize it for your website. However, before doing this, you must go through the copyright information on the stock photo website to ensure that you are allowed to do this.
Don't: Be overly dependent on stock photos
Stock photo websites are excellent resources where you can find photos for almost all context and need. However, try to use some original photos as and when possible. You may consider hiring a professional photographer for a one- or two-day shoot and source some originals for your brand. These photos will help enhance the credibility of your brand.
Do: Use photos with a human face
Photos with human faces tend to attract the attention of your target audience. A study conducted by Georgia Tech and Yahoo Labs showed that photos with faces are 38 percent more likely to receive likes and 32 percent more likely to attract comments on Instagram. The observation holds true for any online experience. People feel more connected with content that has some human faces. However, while choosing such images try avoiding the photos where models are looking right at the camera. Instead, find photos where they are in an action.
Don't: Overload your website with big files
Using a good-quality photo is critical but do not overload your website. Large image files often slow down the website loading time resulting in a poor user experience. Make sure you use the correct image format and size to optimize the speed without compromising the quality.
Follow ImageCoast for more tips on photography and the use of images, and never forget to back up your photos.