Photography helps us to capture and save our moments. A photo is not just a picture; it's an emotion.
Street photography entails a lot more — real, unique, and interesting portraits. Here are five advanced street photography tips that'll help you take your photography to the next level.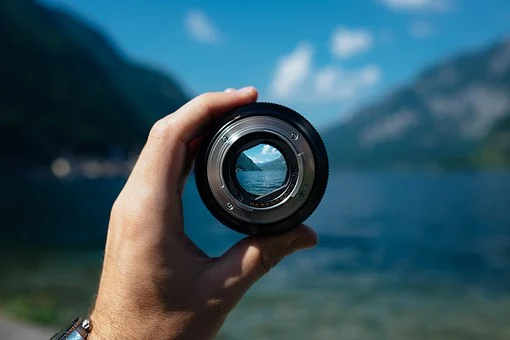 1. Capture Emotions
Random photos are beautiful because they capture raw emotions. Remember that picture you clicked of your friend when she was laughing? That originality in her smile is what makes that picture so precious.
Do not limit the emotions just to smiles and laughs. Sadness, anger, and frustration are also emotions that should not be ignored. Emotions should not always be extreme. Remember, a neutral face is also an emotion.
2. Manual Focus
Usually, on the street, the subjects are moving around really fast. Your autofocus might not be fast enough to capture a good shot in that street chaos.
Professional photographers recommend manually focusing at around 60% to solve this problem and allow your autofocus to do the rest. With practice, you will click images with a small lifespan and a great focus.
3. Center Your Subject's Eye
"Eyes are a gateway to your soul."
 You must have heard this phrase before! If there is one subject, keep one of its eyes in the center of the frame. Additionally, tell that person to stare at the lens. Due to this effect, the subject will be in the center of the image, and your photo and your subject look more dominant.
 This technique will also improve the focus on the subject. Thus, the photograph turns out to be exceptional!
4. Photograph Where You Live
Anything and everything can turn into a good photo. Something that looks casual to you might be interesting to someone else.
 If you don't live in Venice, water roads might blow your mind. But, do you think that all Venetians think that way?
 The same is the case with the place where you live. People anticipate seeing how your site looks through your camera lenses.
5. Create Themes and Embrace Them
When experienced in photography, you realize that you like to capture a particular thing more often. And that is totally fine!
 Some photographers love to capture emotions. At the same time, others love the green scenery. You should create your theme and style, then afterward, embrace it because this is what you made—something personal to you.
Conclusion: Consistency is the Key
When you're a photographer, remember that even expert photographers can't get the "perfect" shot in a single click.
 To capture a good photo, you should keep trying. Capture numerous pictures and store them in a secure file. As a result, you will have twenty different images to select a masterpiece from. You can use image hosting platforms like ImageCoast for that purpose.
 So, folks, these were five advanced street photography tips. Now go and save those moments in your picture. Happy Photography!