Wildlife photography is glamorous, it is thrilling, and pays you well if you do it right. Wildlife photographers are highly respected in the photography communities. These photographers are doing a critical job of promoting the cause of wildlife conservation. They are using their talent and creativity to raise awareness on the issue.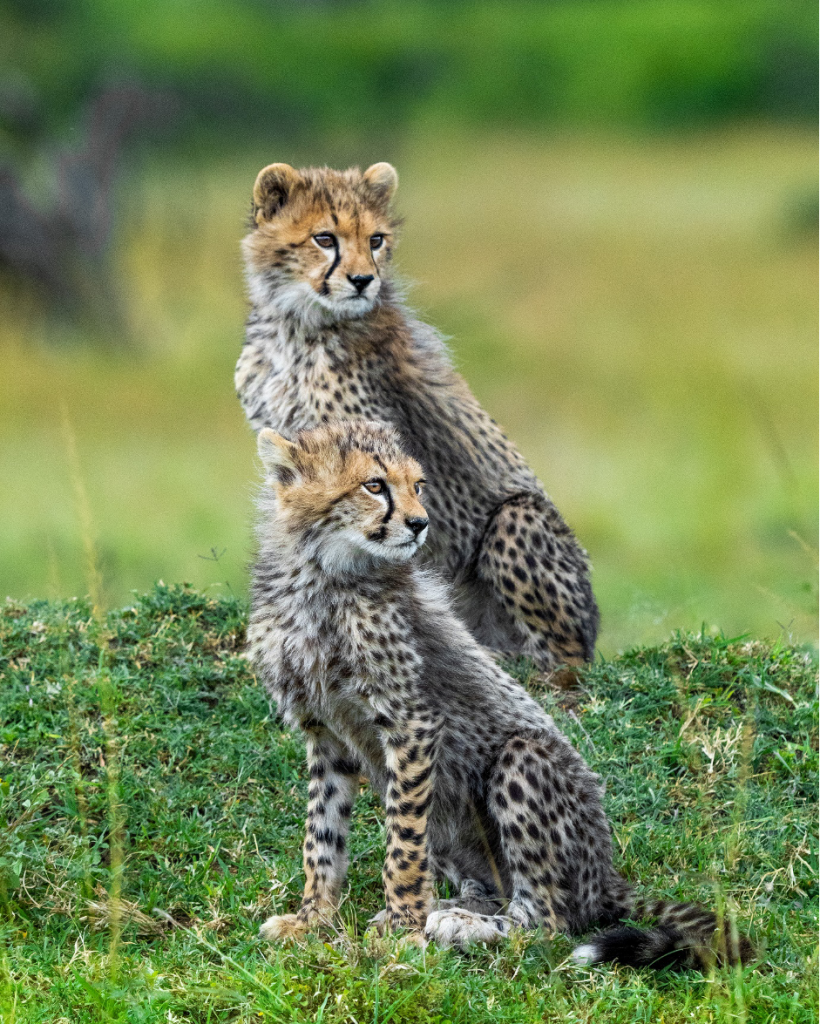 However, wildlife photography is often more challenging than the other genres of photography. Capturing stories of wild animals needs patience, skill, and perseverance. Therefore, here we list 4 contemporary photographers who have excelled in this field. So, if you love nature and its creatures and want to tell their stories, look at these photographers' works for inspiration. 
Cristina Mittermeier
Cristina Goettsch Mittermeier is a marine biologist, conservationist, and award-winning wildlife photographer. She is known for her work in promoting conservation and environmental awareness through her photography.
Mittermeier founded the International League of Conservation Photographers and introduced the concept of conservation photography. She has also co-founded SeaLegacy, a global network of artists that uses visual storytelling to raise awareness about the importance of restoring the ocean's health and protecting its wildlife.
Follow her on Instagram at mitty.
Suzi Eszterhas
Suzi Eszterhas specializes in photographs of newborn animals and family life in the wild. Her work is characterized by its intimate and expressive portraits of animals.
In addition, Eszterhas has traveled to several countries, including Africa, India, Brazil, Indonesia, Borneo, Australia, and others, to document the wildlife in their natural habitats. Over 100 magazines and publications have featured her work..
In addition to her photography, Eszterhas has also authored several books about wildlife and nature, including "Monkeys of Borneo", "Wild Babies", and "Families in the Wild".
Follow her on Instagram at suzieszterhas.
Nick Brandt
Nick Brandt is a passionate wildlife photographer known for highlighting the destructive impact of human activities on the natural world. He uses his lens to capture stunning images of animals and tell their stories.
Brandt's first photographic project was a trilogy of work where he took portrait-style photographs of animals in the wild akin to human portraits in a studio setting. In his project, he depicted photos of places in East Africa where animals used to roam. He erected life-size panels of animal portraits in the places for the project.
He has released two more series, both themed on explosive human development and how it is ruining lives.
Follow him on Instagram at nickbrandtphotography.
Joel Sartore
Joel Sartore is a highly regarded photographer and conservationist. His work has had a significant impact on raising public awareness regarding the importance of conserving wildlife. Sartore was associated with the National Geographic magazine for 25 years.
Sartore is now busy working on Photo Ark, a National Geographic project which he also leads. It is the largest collection of animal studio portraits. The project aims to photograph all species living in sanctuaries and zoos and spread awareness on the issue of animal extinction.
Follow him on Instagram at joelsartore.
So, to read more blogs on photography, visit ImageCoast, and never forget to back up your photographs.