If you're interested in becoming a professional photographer, photographing weddings is one of the easiest ways to get started. However, wedding photography is a very competitive industry, and it can be difficult to get your foot in the door. Here are some tips for beginner wedding photographers to help you stand out. After the event, don't forget to use ImageCoast for affordable online photo storage!
Visit the venue ahead of time.
One of the best ways to prepare for any kind of event photography is to visit the venue beforehand to get an idea of what you're looking for. This will help you get an idea of the lighting and determine which pieces of equipment you need to bring. You can also scope out potential backdrops for posed photos, and you can even take some test shots with your camera if necessary. Familiarizing yourself with the layout of the venue can also help you avoid confusion later on.
Make a list of essential photos to take.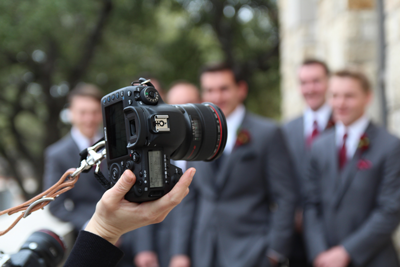 Before the wedding, sit down with your clients and make a list of each photo you need to take. Not only will you need to take pictures of the couple at various moments throughout the wedding, but you'll also want to make sure there are photos of the couple's bridal party and key family members. Many clients will also ask for detail photos of the dress, rings, cake, and decorations throughout the venue. Making a list ahead of time that you can refer back to during the wedding can make the entire process easier.
Choose the right outfit for the event.
Since you'll be on your feet throughout the event, you'll want to make sure you choose an outfit that is comfortable and allows you to move freely. However, it's still important to make sure you look professional. You won't want to distract from the couple or the guests, so opt for neutral colors and simple pieces. You can also consider the dress code of the event when selecting an outfit.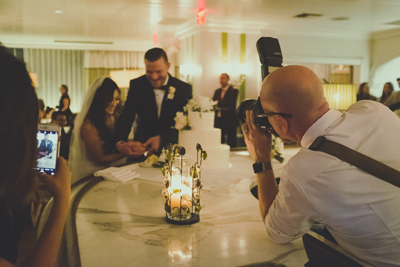 Take as many photos as possible.
The more photos you take, the more options you'll have to choose from when you're editing later on. Be sure to take as many photos as you can to increase your chances of capturing every special moment.
Wedding photographers get to help couples remember one of the most special days of their lives. ImageCoast offers reliable online photo storage at affordable prices, so you can keep all of your images in one place.