Here are a list of things to keep in mind while picking an image hosting service: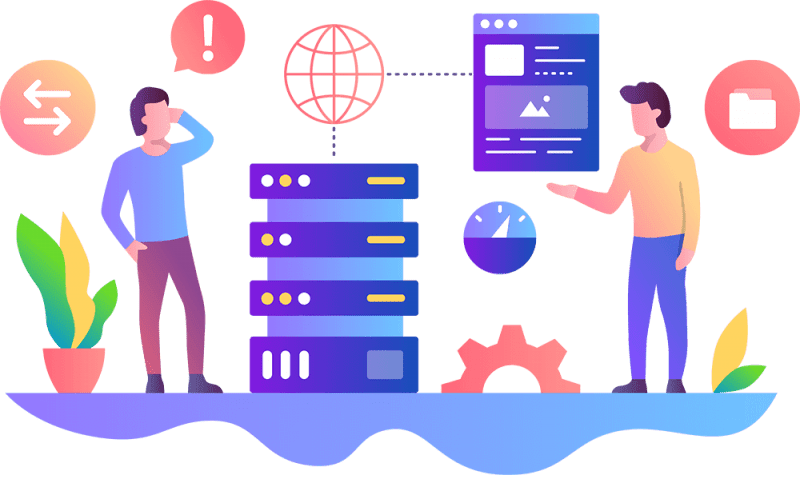 Safety
Image hosting sites are well-known for protecting highly sensitive and secret information. As a result, you'll have top-notch protection against online threats. It's important to remember that these security precautions are required for any picture hosting website.
As a result, you may wish to think about security before making your first decision. It is not a good idea to overlook this feature.
Dependability
If you don't use a third-party picture hosting website, you may encounter a variety of problems. Your visitors will have a lot of trouble if your web server has troubles due to software or hardware.
If you choose an alternative, on the other hand, you can rest assured that your images are stored on a secure server that is always available. This will boost your online visibility and reputation. Your photos are stored on a variety of servers across the world. As a result, there's no risk of losing vital information.
Speed
First and foremost, by hosting your photographs on a third-party platform, you can ensure that they will be accessed quickly all over the world. You may lose a lot of traffic if your photos don't load quickly due to severe strain on the servers where your website is stored.
As a result, before making this decision, we recommend that you analyze the speed of the image hosting websites. When your photographs are small in size, this is critical. Small photos should take no more than a couple of seconds to load.
Scalability
Most companies nowadays are confronted with two major difficulties as their operations expand over time. Your website will see a lot more traffic as your business grows. As a result, you'll have to spend a lot more money on pricey technology to meet your company's needs.
This may not be possible for you, particularly if you don't have a large budget to work with. As a result, we recommend that you employ an image hosting service provider rather than purchasing your hardware. They charge a little monthly fee and host all your photographs. Some of the services are provided at no cost.
So, make a smart choice and visit ImageCoastfor the best image hosting experiences.
Flickr
Flickr is the oldest and the most popular image hosting site that still dominates the market. It is especially liked by the early-stage photographers who want some exposure. The platform has millions of groups where you can share your photos. Flickr photos tagged with appropriate keywords appear on Google search results too. You can edit the images with the inbuilt editing tool before publishing them on your account.
Flickr is more of a social media than a simple image hosting site. However, you can use it to save your photographs privately without sharing them with the world. Once a photo is stored on its platform, you can share the link with your friends and families.
In the past, Flickr used to offer 1TB space to its free users. But after it was acquired by the photo hosting company SmugMug in 2018, the free storage was reduced to 1000 images per user. Now, the users need to pay $5.99 a month or $49.99 a year to upload more photos and videos beyond the free limit.
ImageCoast
ImageCoast is a new player in the market, offering both free and paid memberships. After opening your free account, you can upload files in jpeg, png, and gif formats. You get 100 MB storage space with the ImageCoast Lite plan that is free. The paid membership called Platinum Plan lets you use 10000MB storage space against $4.95.
With Lite Plan, you get a monthly bandwidth of 1000MB, and the Platinum plan offers 25000MB bandwidth. After you upload an image, three boxes will appear next to each image. The boxes contain three types of codes- URL, HTML, and BB Code. If you want to share the uploaded files with your friends and families, you can copy the URL text and send it to them. You can use the HTML code to share it on other websites. The website discussion forums that use standard bulletin board codes require the BB Code.
ImageCoast also lets you create image galleries with slideshows. It is a great way to showcase your photographs to your loved ones or your clients.
Visit ImageCoast for more Image Hosting Service information on the features offered by the platform.