Bring a professional camera set with you on the go can be challenging. You'll want to be able to capture every moment when you're on the go. But camera gear can be bulky and difficult to carry. Here's how to travel comfortably with your cameras and accessories.
Always keep your camera in your carry on.
One of the biggest challenges of traveling with your camera and accessories is ensure that they don't get damaged. One of the best ways to avoid damage to your camera while flying is to keep your camera and accessories in your carry-on bag. No matter how much protective gear you use, you just never know what might happen if your camera is in your checked bag. It's worth investing in a compact bag that complies with FAA regulations and fits your camera. If you can, you should always keep your camera bag in sight, as you can never be too careful with expensive camera equipment.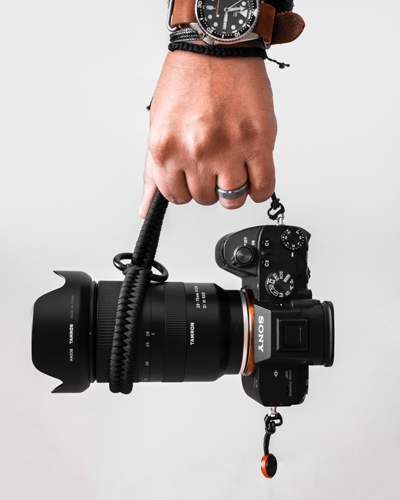 Decide what you need before your trip.
If you have a lot of camera gear, it can be tempting to bring all of it with you on your trip. However, the more gear you bring with you, the more difficult it's going to be to carry it around. Narrow down the types of lenses and accessories you want to bring depending on the type of photography you will be doing. Chances are, you'll be able to make do with just the few most important accessories. If you travel often, look for cameras that are versatile and don't require as many accessories to take great photos.
Invest in a bag that's comfortable to carry.
Since camera gear can be very heavy, you'll want to make sure you have a way to carry it comfortably. Look for a bag with thicker padded straps that will be comfortable on your shoulders and will distribute the weight evenly.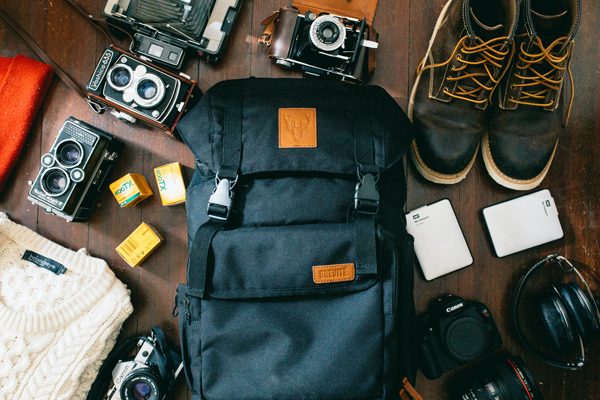 Upload your photos regularly.
As you're taking photos throughout the trip, upload photos from your camera's memory card to your computer frequently. This way, if there are any issues with your memory card, you will be much less likely to lose photos. If you're traveling with a film camera, make sure you have a safe place to store your completed rolls of film.
With some practice, traveling with your camera gear will get easier. ImageCoast provides free and affordable image storage solutions, so you can safely upload and store your photos while you're on the go.