There are more than 600 million posts on Instagram boasting a #travel hashtag. While most of these are uploaded by amateurs who just want to share the photos they took during their last trip, there are a few taken by some of the most amazing travel photographers and travellers. Their Insta accounts stand class apart, and peeping into their accounts will open up a whole new world to you. Whether you are a budding photographer or someone who wants to explore the world, you must follow these Insta accounts for inspiration. Here we have listed five travel photographers that are our favorite.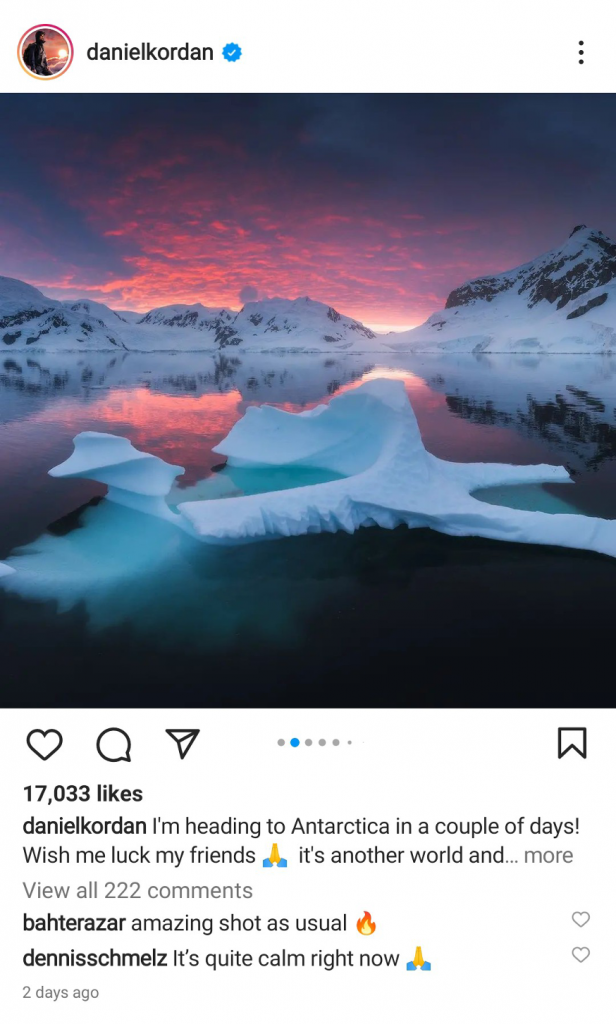 Daniel Kordan is a professional photographer who spends most of his time at Tuscany in Central Italy and Lofoten islands in Norway. He describes himself as a happy dreamer and pro photographer. On his Instagram account, you can find photographs from Antarctica, Greenland, Japan, Spain, Indonesia, Myanmar, and others. Daniel's photographs are a treat to the eyes and soul. Currently, Daniel has 1.8 million followers on Instagram, and he has posted more than 2,000 photos and reels.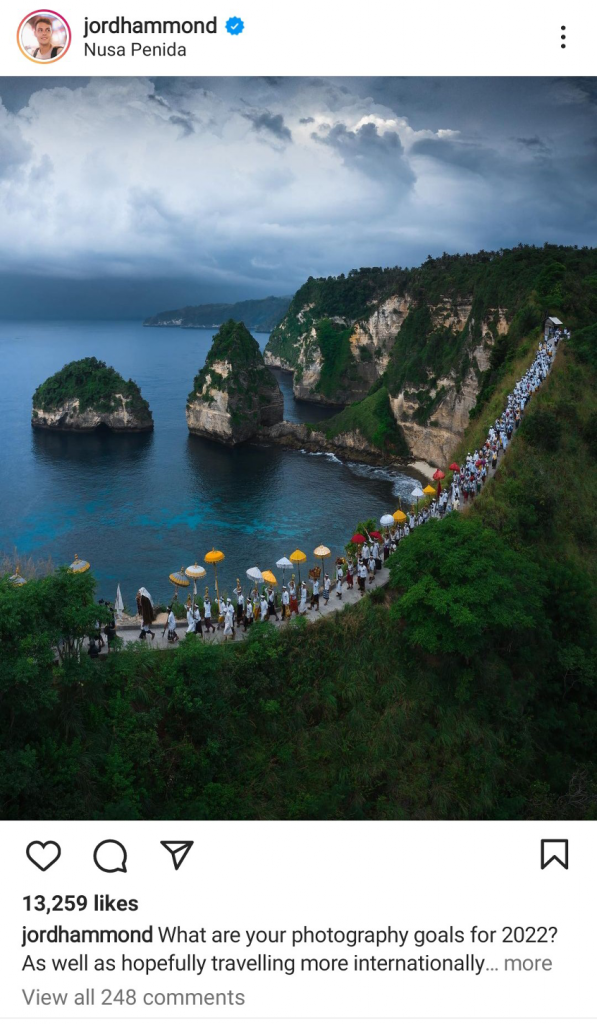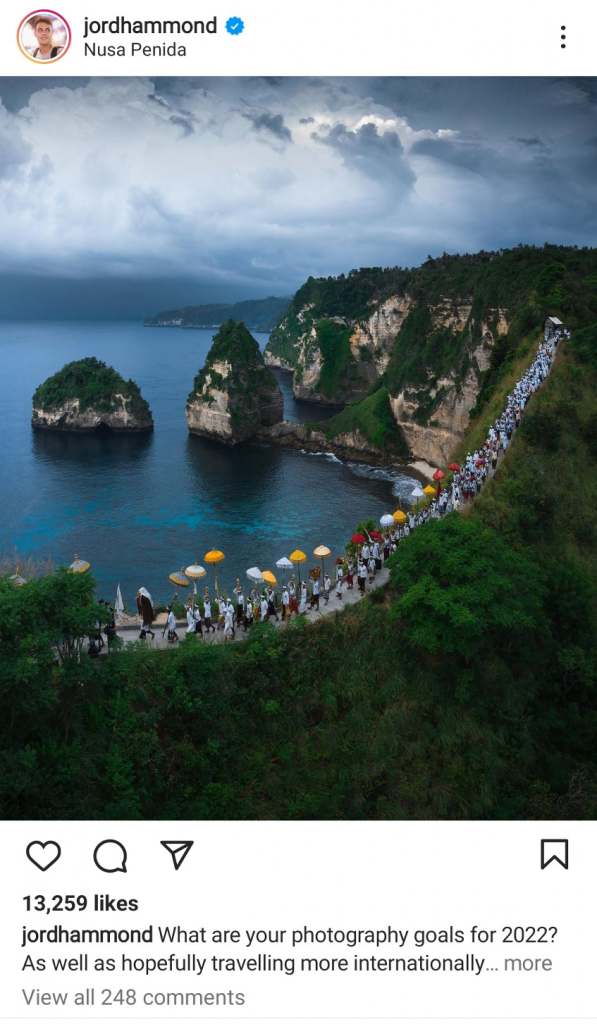 Jord Hammod is from Dover, a sunny town in England, located on its South-East coast. So far, this 28-year travel enthusiast has been to 44 countries, and the list is growing. Jord has travelled extensively across Asia and has taken some amazingly beautiful photographs of people and landscapes. He specializes in drone photography, and some of his photos look like paintings. Jord has 805K followers on his Instagram account, and he has uploaded more than a thousand posts.
Jessica Nabongo has travelled to every single country in the world. Yes, this Ugandan American globetrotter has visited 195 countries. She is an avid traveler, writer, entrepreneur, public speaker, and influencer. Jessica is a first-generation American, born in Detroit to Ugandan immigrant parents. She started traveling when she was a child, and the travel bug never left her. You can see stunning photographs on her account from around the world. Jessica has 204k followers on Instagram and has posted more than 2,800 photographs.
Frauke Hameister @frauki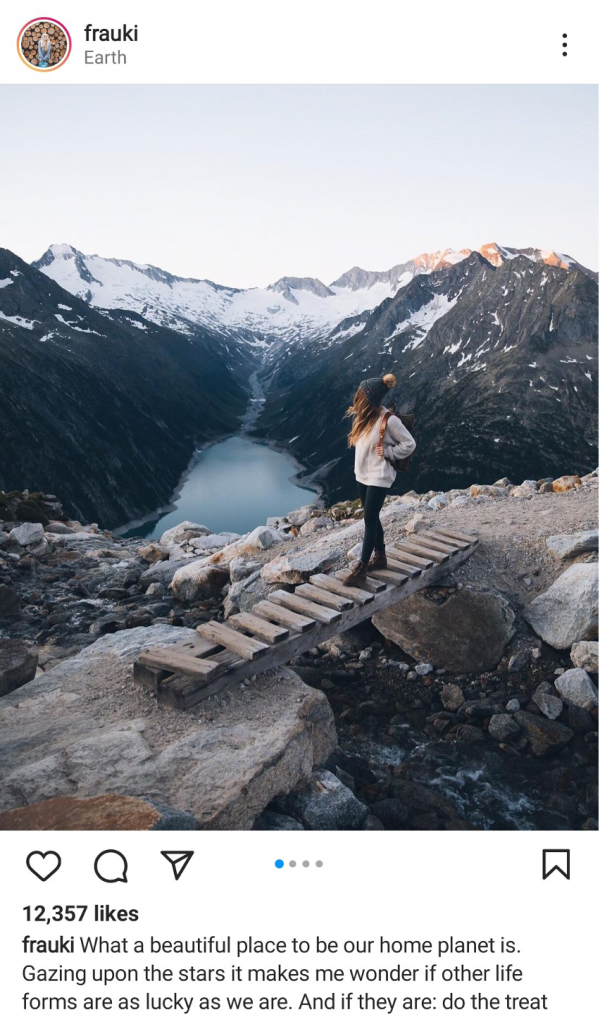 Frauke is a Germany-based freelance photographer who aspires to tell stories through images. She is the most followed female travel photographer in Europe with 628k followers on Instagram. Mountains and cliffs are Frauke's favorite landscapes, which is evident in her photographs. With her signature style defined by cold colors and misty hues, she creates magic. In many of her photos, she includes herself to give them a personal touch. Currently, she has around 1.5k posts on her Insta account.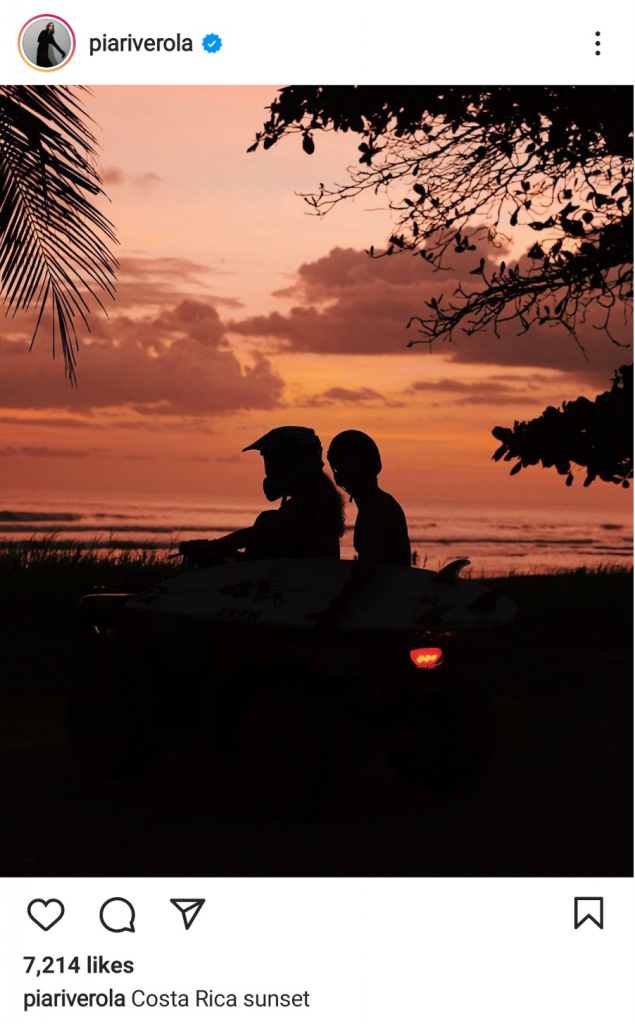 Pia Riverola was born Barcelona. Currently, she lives in Mexico City and Los Angeles. While looking at the photographs taken by Pia, you cannot miss the soft, mellow mood in all of them. Her feminine lens looks at her subjects through a rosy, tinted glass. Besides travel photography, Pia is interested in still life, architecture, and fashion photography. Pia has 242k followers on Instagram and has posted almost 2000 photos on her account.
Each of these photographers have their distinct style and preferences. They have worked hard for years to achieve success.
Loved what you read? Visit our blog at ImageCoast to read articles on photography.