Do you love to travel and capture the best moments on your camera? If yes, you can start your own photography business, and earn up to $50,000 per year with this art you love. Sounds like a dream job. Right?
Well, numerous photographers do this full time and enjoy doing what they love. You can do this too!
Here are 5 simple steps to start a photography business and make a living through it.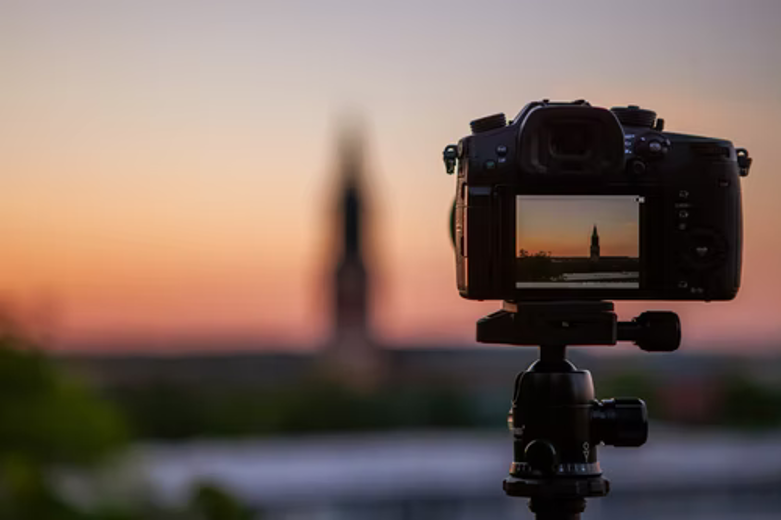 1. Decide Your Field of Photography
While starting a photography business, the first step is to decide your photography niche. Trying to be an expert at everything is not advisable.
A nature photographer is a professional in forests and related sceneries. If we change the habitat of this nature photographer and force them to take pictures of a wedding, we will be disappointed with the result.
The same weird thing will happen if we switch roles. How will a wedding photographer tell a lion and a lioness to pose for a picture?
2. Develop a Business Plan
Did you just wake up one morning and randomly decide to start a photography business without any prior planning? While it pains us to say this, there is a close to no chance that your business will not thrive in the long run.
Invest your time and make a proper business plan!
Choose your camera, lenses, and other equipment. Decide if you need to rent a room or a shop. Study the audience and their interests.
3. Calculate the Startup Cost
Make a rough estimation of the startup costs. Your costs might include the camera, lenses, tripods, studio space, laptop, business license, insurance, website setup costs. While making the estimation, do keep in mind that you won't usually get good-paying clients at the start.
At Business News Daily, Expert photographers say that you must keep a budget of at least $10,000 (USD) for starting a photography business.
4. Make an Admirable Portfolio Website
Where are you going to show your captured collection to your potential client? Your portfolio website!
Your website is potentially the first thing your clients will see. Make it unique and memorable and professional with your creative work. Portfolio visitors shouldn't think you're unqualified at displaying your work.
5. Don't Forget the Marketing!
You brought your equipment, decided on the characteristics of your potential clients, and made a portfolio website. Are all things done? Not just yet!
You can't forget the most crucial part of a business. Marketing!
Make a social media presence for your business, get referrals and reviews from your past clients. Make your brand known online and in your community. Use your creativity to stand out from your competitors.
Conclusion: Get a Head Start with FREE Image Hosting
When starting your photography business from scratch, finance and costs can be a problem. You have to make the most of a limited budget.
ImageCoast understands this situation and thus, generously offers free image hosting from ImageCoast. So why wait any longer? Follow the steps mentioned above and get a head start with free picture hosting for your business. Happy Photographing!