Image hosting services allow individuals to upload images to websites. The image is stored by the host on its server. In addition, the specialized image hosting platforms help you to deliver a quality image to your audience. They help in image distribution by using a content distribution network.
Properly used images help promote social sharing and drive more customers to your website to grow business. Let's dive into four reasons image hosting is important for your business.
1. Images Makes Your Product Or Service Interesting
No doubt image catches customers' attention as they tell details about your product or services. They act as a storyteller and your customer can visualize your product.
Images reflect the values of your product which capture visitor's attention in no time. ImageCoast is an image hosting website that offers low-cost options for storing high-quality images for your business.
2. Images Gets More Views
Have you ever scrolled down on a website that has no images, just paragraphs of texts? They seem so boring and unattractive, right? Images get more views as visitors are attracted toward websites with interesting images of product and services.
Online content with interesting images drives 30% more views to websites compare to websites having no images.
3. Images Helps the Website to Show Search Engine Results
Yes, you heard it right as image hosting helps your business show up in search engine results. The SEO benefits of using the image are multifold because if your image is properly labelled with search-friendly captions and meta description, then you can easily reach your desired audience to grow your business by generating leads.
Image hosting helps your business website show up within both image searches and web searches which increases your online presence.
Seems interesting right?
Check out ImageCoast for affordable hosting services to increase your online presence.    
4. Images Helps to Boost Social Media Presence
Last but not least, great images help to grow your business online by increasing your visitors on social media. According to a study, social media posts with image gain 30% more clicks on Facebook as compared to posts with just text. Image hosting helps to increase brand engagement as the majority of customers use social media to search pages for the products they want to buy or services they need.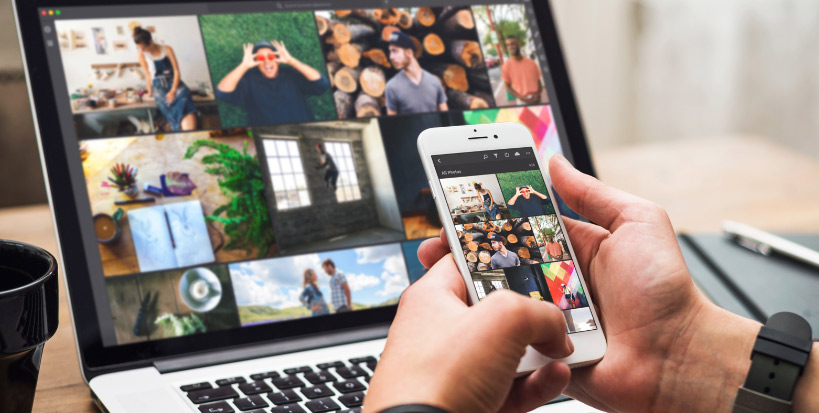 The Final Verdict…
Hopefully, by now, you have realized that image hosting is important for your business growth as it attracts potential audiences. It helps in increasing online presence and brand recognition. 
So, are you planning to purchase image hosting services to boost your business growth? If so, head on over to  ImageCoast.